The goal of our research is to further understand cancer at the molecular level in order to identify novel therapeutic targets and prognostic indicators. We use human specimens to identify genetic and molecular alterations that may be biologically relevant to the progression of cancer.
Our laboratory uses various techniques such as microarray, immunohistochemistry, and in situ hybridization to identify targets genes that may be involved in carcinogenesis. Genes of interest are further studied using in vitro models of cancer to better understand how particular pathways may promote tumorigenesis.
Several cancer types are currently being investigated by our group. These include breast cancer, ovarian cancer, and sarcoma.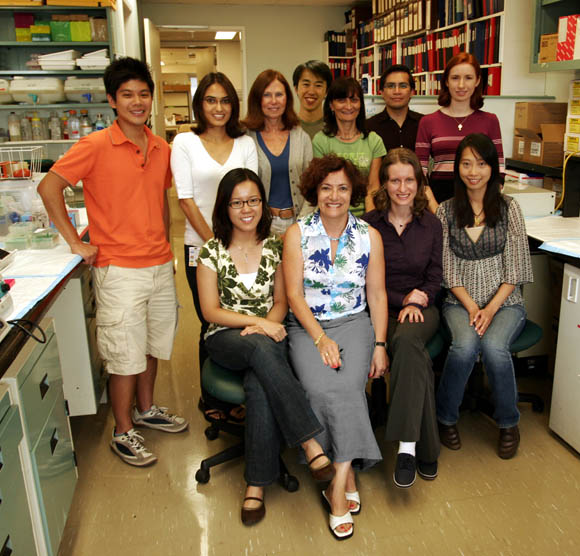 Breast Cancer Project Members:
Ovarian Cancer Project Member:
Sarcoma Project Members: